THE 100 BEST CAR BLOGS OF 2016
BMW Blog
BMW Blog is exactly what it says: a blog dedicated to everything BMW. Here you will find news about BMW: new cars, company changes, news about races, and cool articles and videos. If you're a fan of BMW, you cannot miss this impressive blog.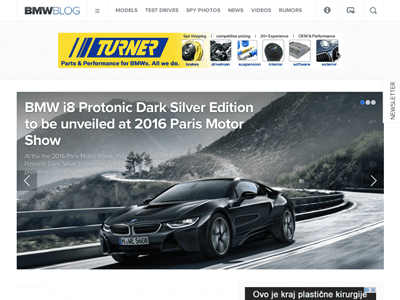 VW Vortex
VW Vortex is a blog about Volkswagen cars. If you're interested in finding out the company's fascinating history check our their excellent videos. You can read some of the latest news about Volkswagen, VW enthusiast events or take a look at their activity in motorsports. Here you can also find neat tips and tricks on everything related to VWs.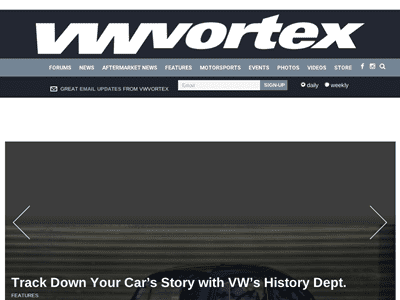 The Korean Car Blog
Hyundai, Kia, Genesis. If these names mean anything to you, it means you are most likely passionate about Korean cars, in which case this blog is right up your alley. Co-founded by car enthusiasts Erick Uceda and Jose Antonio Lopez, at The Korean Car Blog you can find all the news, secret spy shots, interviews and reviews regarding Korean cars.
Super Chevy
Are you a Chevrolet fan or owner? If yes, then you're in luck. This blog is entirely dedicated to you, the Chevrolet enthusiast. The Super Chevy blog contains informative articles, how tos, Chevrolet events, as well as news about the brand, and features of interesting cars.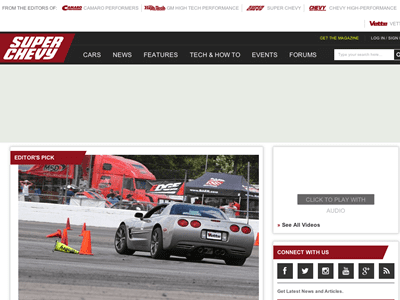 Mustang 360
This car blog self described as The Ultimate Source for Mustang News and Reviews is all about Mustangs. Here you can find all the important news about the Mustang brand, its history and events. This blog will fulfill your passion for Mustangs unlike any other car blog on the internet.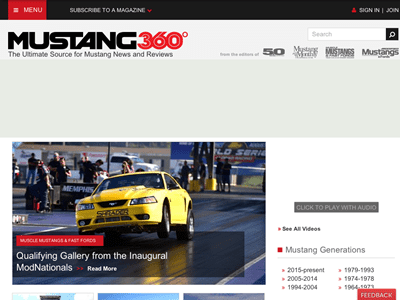 Bimmerpost
Another blog for the BMW enthusiasts, this site is focused on the cars of the brand. Bimmerpost was started by two friends, Mark and Jason, who were really passionate about the BMW 3 series. The site has since grown to include the entire line up. On Bimmerpost, you will find all the important information regarding BMW cars, including car reviews and videos about the cars.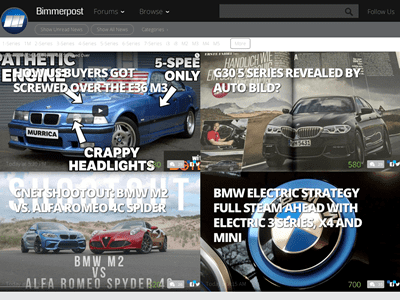 Corvette Blogger
Corvette Blogger is a cool car blog dedicated entirely to the Corvette. Keith Cornett, the senior editor, of the blog does a fantastic job talking about everything related to the Corvette: news, cars, events, and the Corvette lifestyle.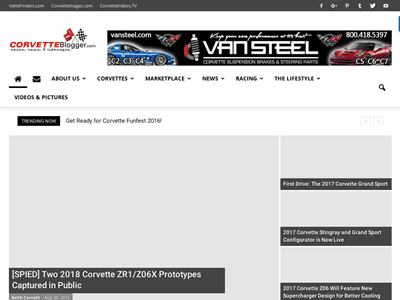 BMWCoop
BMWCoop is another cool BMW blog that you don't want to miss. This blog has about two dozen different categories you can choose from, including a category dedicated to Rolls Royce. You can also sort the articles by model, allowing you to find information about the desired car quickly, and there's a section dedicated to tuning your BMW.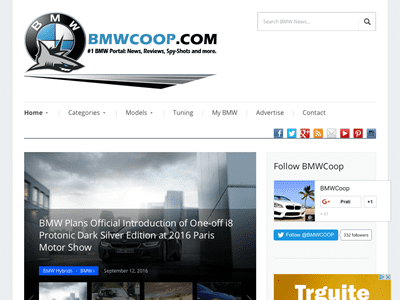 FlatSixes
An awesome Porsche blog, where you can you not only find news articles about the brand and interesting articles, but also buying guides and great car listings. If you're looking to buy a Porsche or if you're just a fan, you have to give this site a visit.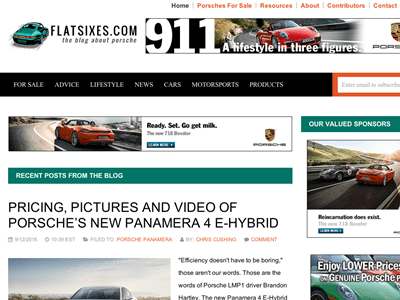 MercedesBlog
Mercedes Benz is a historic company when it comes to cars, and the MercedesBlog carries that name proudly. This blog stands as proof of the quality of the company. The site has sections for each Mercedes model, so rest assured you'll find all the information you are looking for and more. Find Mercedes spy photos, classic cars and news.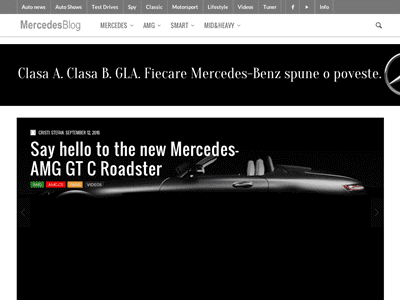 Fiat 500 USA
Fiat 500 USA is one of the sites you'll enjoy reading and watching alike. There are tons of articles and videos dedicated to the Fiat 500. News, informative articles, sections for the different Fiat 500 models and years. You can also join the discussion on the forums, where you'll interact with other enthusiasts.